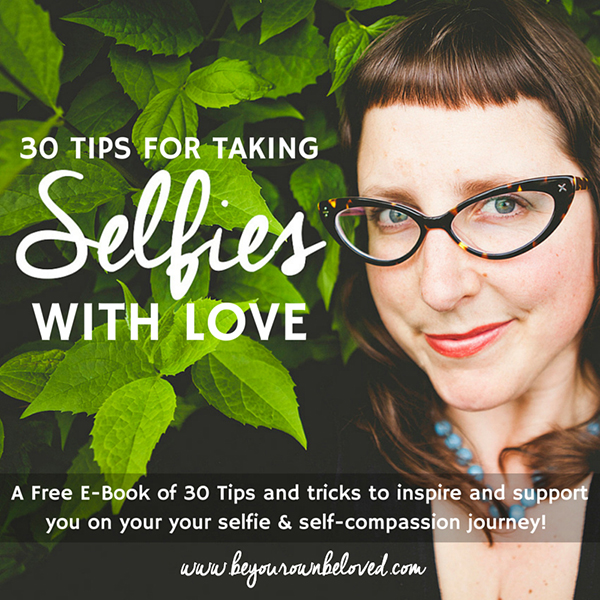 Back in April I decided to share a selfie tip each day over on Instagram and the Be Your Own Beloved Facebook Page. Some were technical, some mindful, all full of love and inviting in self-compassion. Of course, I didn't want to give away all the tips I share as a part of the Be Your Own Beloved class content but instead provide you with a supplement to it!
They are such juicy tips though, so I didn't want to just leave them in my Instagram archives where they'd be hard for you to find. So I decided to make you an E-Book with every single tip I shared. 30 pages of fun tips for you to try out on your Selfie Journey.
It's my gift to you when you join the Be Your Own Beloved Mailing List (and of course, it's always okay to unsubscribe if it's not a fit for you) and I'll send you over a link to your copy of the E-Book.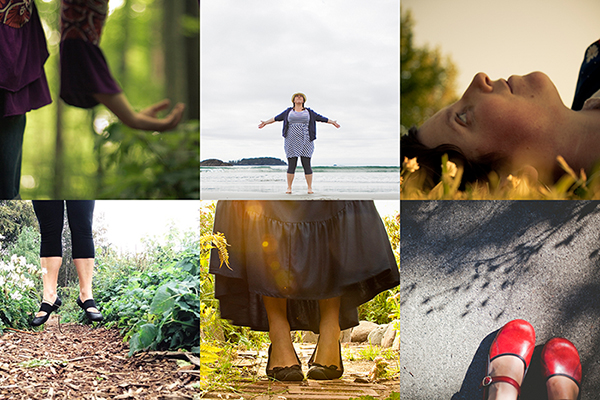 I so hope it's helpful to you on those days you could use some selfie inspiration or a supportive boost as you turn your camera on yourself. If you take some selfies inspired by the tips, please don't hesitate to use the #beyourownbeloved hashtag (which you're always welcome to use) so I can find it and cheer you on!
If you'd like to have support on your journey to see yourself through a lens of compassion, come join me for the Be Your Own Beloved class, a 30 day journey to create a habit of seeing yourself through kinder eyes. Not only does it include daily prompts, it also includes a beautifully supportive community, a video resource centre with inspiring and helpful videos and tutorials and support from me throughout your journey.
Be Your Own Beloved starts June 1st and you can grab your spot here!
I know it's hard to make the choice to see yourself through a lens of compassion (cause I've been there at that precipice of having to choose self-love over self-hate) but it is truly such a gift we can offer ourselves to simply begin the journey, to say yes.