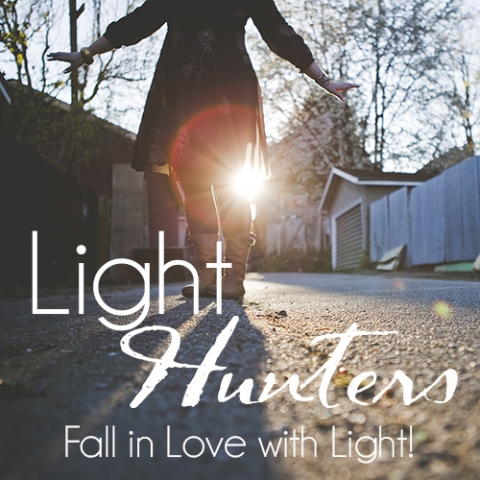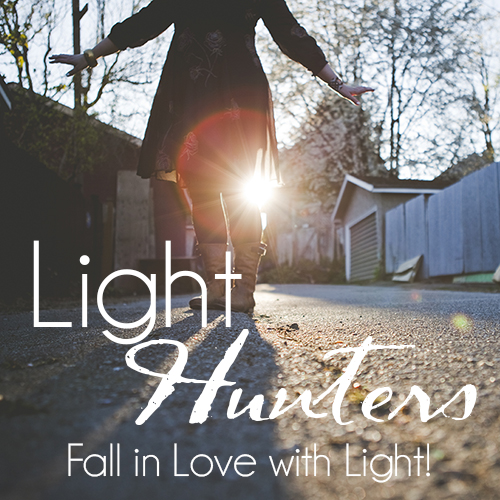 The Light Hunting classes invite you to ignite your relationship with light.  Photography is visual poetry based on the language of light.  These courses invite you not only to seek out the light on the bright beautiful days but as well to seek it out in places where others may not notice it.  At the core of these courses is the idea that there is always light and you are invited to look at the world around you in a different light.
Through visual inspiration and thoughtful posts, you are will find yourself falling in love with light and see an improvement in your photography!
Check out the video below for a glimpse into the world of Light Hunting!
The Course:
This course is available throughout the year.  So you can take this self-paced course anytime that it works for you.  As soon as you join, I'll get the class started for you!  Then each day for the coming 30 days you will be invited to explore another aspect of light and discover its magic.  Be prepared to get wildly inspired by the world around you and fall head over heels in love with light!
You need no previous photographic experience and no specific camera.  You are welcome to explore light with whatever you'd like: a point and shoot, a DSLR, a camera phone, a polaroid…any picture taking device you'd like!
The Details:
30 Days of Activities delivered to your email inbox
A download of all of the prompts in the PDF  'The Light Hunters Field Guide' on the last day of the month
Dates:
This class is self-paced which means you can join at any time that is right for you (including today)!
Materials:
A camera of any sort!  A DSLR, point and shoot or iPhone are all great options!
Cost:
$39 CAD (Canadian Dollars)
If your email address is different than the one listed in Paypal, please be sure to leave me a message in your PayPal payment letting me know the email address you'd like the posts sent to.
You will receive a confirmation of your registration from me within 24 hours and I'll get you set up for class to begin right away!
FAQ
The price is in Canadian Dollars, how do I change that into my own currency?
Paypal takes care of all of that for you.  As you are making your payment it will let you know what the cost is in your currency.  At this time the difference between the Canadian and American dollar is only a few dollars.
Do I get feedback on my photos in the Light Hunters E-Course?
While I do spend a lot of time in the course visiting the flickr group and will be leaving comments on some of your photos, I will not be giving specific feedback on each photo.  If that is something that you are looking for, be sure to join in for the Be Your Own Beloved Class!