Come join me and explore seeing yourself with kindness through your camera!  These E-Courses are a community experience and you'll be participating in the class alongside a kind and gentle community of kindreds-to-be from around the world!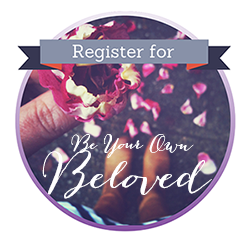 Next Session: February 14th – March 13th, 2015
This much loved  E-Course explores using  self-portraiture as a tool for seeing ourselves with greater compassion.  Click here to find out more about the Course!  
Cost: $87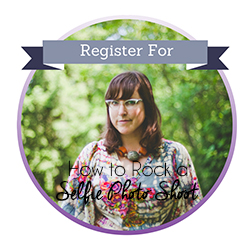 How to Rock a Selfie Photo Shoot!
October 6th-31st, 2014
Learn how to take your own portraits for your blog or business!  Especially for those of you who have 'get a photo shoot' on your list to do someday.  I'll help you learn how to take photos that you LOVE! More info here.
Cost: $99
Registration is now closed but if you'd like info about any future sessions, join the interest list here.

April 28th-May 30th
Build a fun & loving relationship with your DSLR as we explore seeing ourselves with kindness through it!
Registration is Closed but this class is now available as a big beautiful E-Book! Learn more about the E-Book here!

These on demand classes are ready for you when you're ready to dive in!  Especially if you don't want to wait another day to begin seeing yourself with kindness.  Once you sign up, you'll hear from me with a welcome email and I'll get you started on your chosen class right away!
If you have any questions, please feel free to contact me via the contact form or by emailing vivienne.mcmaster@gmail.com