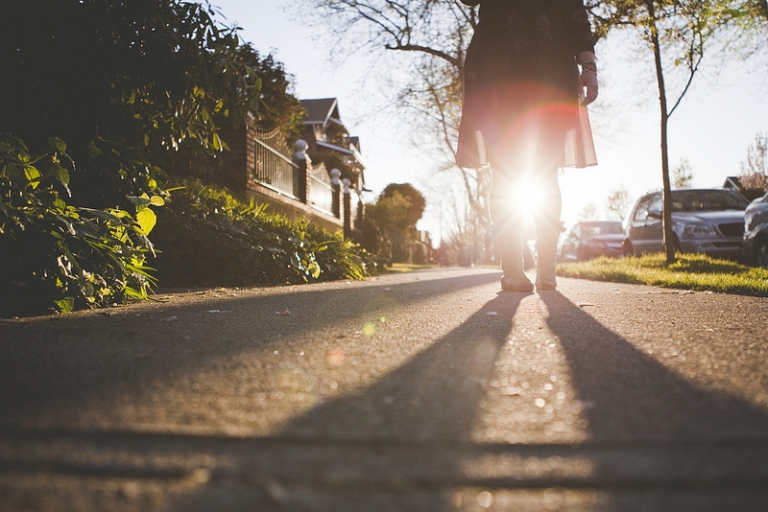 There are some days lately when this thought has come to mind:
"Who in the world am I to teach people to see themselves with kindness when I still struggle with it".
When I get past that moment I remember: Teaching Be Your Own Beloved didn't come from a "hey, this could be cool to teach about" moment derived out of nothing…it came about because I lived it, photo by photo, day by day, charting the course back from a place of seriously low self-esteem to a place where I feel at home in my body and can see myself with love.
I remind my Be Your Own Beloved students of it often, that this self-love path isn't linear.
That it isn't about getting to some place where all of a sudden we have no more self-criticism.
It is about showing up for ourselves with love, the best we can, each day.
And each day doesn't look the same.
Sometimes it is exactly what we would think are our perceived weaknesses that are really our biggest strengths.  You couldn't have convinced me 10 years ago that this is what I'd be sharing with the world as I was still so in the thick of it.
I wanted to share this with you in case you are in the thick of it…maybe learning to paint and really having a rough time finding your unique style, or maybe struggling with health issues and learning how to create better self-care…or are working to get yourself out of debt….and these things may not feel like things we have to offer to the world, but I think for every person who's work I see out there that has a real spark to it, it is because it isn't just an idea they had.  Rather it comes from turning rough patches into something that they studied, observed, tested, experimented, learned their way through and now realize that we aren't alone and that our rough patches might actually be our biggest offerings to the world.
I felt drawn to spill this today, just in case you needed it!