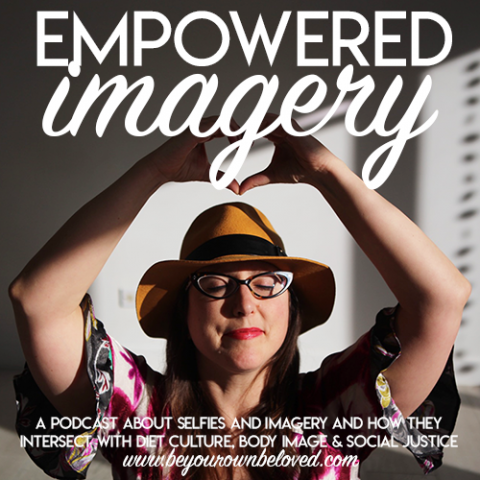 Welcome to the Empowered Imagery Podcast with your host Vivienne McMaster of Be Your Own Beloved. We're a podcast exploring how imagery and yes, selfies intersect with diet culture, body image and social justice.
We're launching in 2018 and will be featuring body image advocates, creatives, entrepreneurs, authors, dietitians, therapists, art therapists and folks involved with the HAES or Intuitive Eating movement. That is also who this podcast is for, whether you're just starting your body acceptance or HAES discoveries or your a practitioner looking to explore the intersection of imagery in your personal relationship to your body or your work, I hope this podcast will help open doors to that.
The Back Story:
I've had this podcast on my mind for years and it's sparked by a collection of moments. Curious what I mean by that, well here's the backstory.
I'm an avid listener of podcasts and reader of body image memoirs. And what I discovered was that pretty much every book or every podcast where someone shares their story of their relationship to their body there was a moment. A photo moment.
Sometimes it was a photo that sparked self-critique in their early teens.
Sometimes it was a moment that woke them up to the way that they can reclaim their body story.
Sometimes it was a photo they took themselves. Other times a self-portrait.
Sometimes it was a photo of someone else that had them feel seen.
But there is always a photo and a story alongside it.
And that's what I want to talk to people about. Because I hear these moments in books and podcasts and I want to pause and ask that person "Tell me more". I hear them analyze photos and I year to even deeper with them.
I think that photos and selfies play a powerful role in our relationship to our body image and I want to invite in more critical thought, more curiosity and especially more conversations around this.
So for all these years I've been writing down these moments when I notice them and who said them and I realized that these are the conversations I'm most yearning to have and not just for myself but as a tool for our collective empowerment around photos.
I want to talk about the way photos play into people's personal evolutions or started inner revolutions.
The way photos and imagery play a role in our present body acceptance culture (both the good and the bad).


Your Host Vivienne: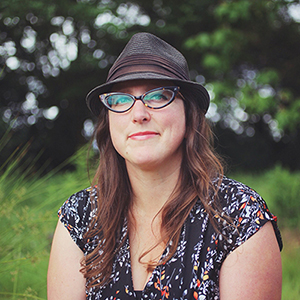 Hi I'm Vivienne McMaster, your Empowered Imagery podcast host. I'm a photographer and body acceptance advocate who has been guiding folks on using selfies as a therapeutic tool, particularly body image, for the past 7 years through online classes and workshops. I'm really excited to have some deeper conversations around selfies, imagery, body image with you!



Want to Know More?
Join the Empowered Imagery mailing list to get info about the Podcast as soon as it's launched or join the general Be Your Own Beloved mailing list for info about the Podcast and other Be Your Own Beloved news!


Suggestions?
Do you have any questions you'd like addressed by me in the podcast? Enter it hear and it just might be featured and responded to on the podcast!
Guest Suggestions? I have lots of guests in mind for the first season of the podcast but I hope to feature LOTS of stories on this podcast. Do you have a moment sparked by a photo that played a part in your body acceptance journey or your work? Do you do body acceptance related work and want to be featured? Or do you have a guest that you'd like to suggest for me? Enter that in the form below!