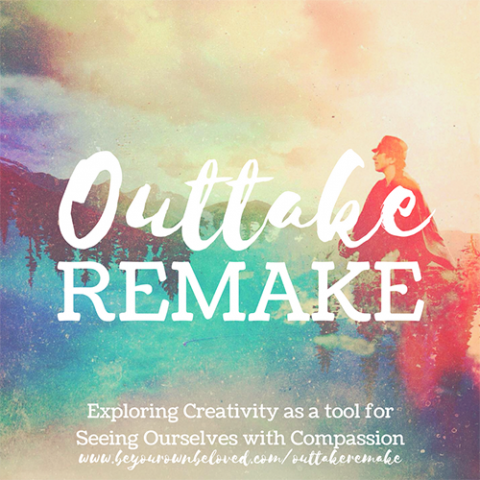 Did you know I'm offering a FREE 5 Day E-Course this week?
I wanted to do something special leading up to the start of the 30 Day Be Your Own Beloved E-Course in February, I wanted to share something I've made for you. It's FREE and EVERYONE is welcome to join.
It's called Outtake ReMake is an exploration of cultivating self-compassion through creativity and it's all about taking our outtakes (or photos that don't quite make the cut for some reason) and using creativity as a tool to make them into something we feel excited and empowered by. In this class I'll also be spilling the beans about my 5 favourite ways to process photos and the apps I recommend using to do just that.
Outtake ReMake starts tomorrow and all you need to do to join is enter your email address on the Outtake ReMake Class page here!