Body Positive Portrait Sessions
Empowering portraits celebrating YOU, here and now.
Celebrating the body you are in and the ways you've learned to embrace it.
Celebrating the path you've been on and the path ahead.
Creating a sacred, safe space for you to see yourself and feel seen.
Being able to see you through my lens is an absolute honour. Having focused my portrait and teaching work for the last 7 years on body acceptance, I have a deeply rooted centred practice around making YOU feel safe and seen with compassion. With me, you don't have to worry about comments about your body. You don't have to worry about me trying to 'hide your flaws' because I don't think you're flawed at all. The system that tells that anything about your body is wrong, is flawed. But don't worry, you don't have to be at any certain place in your body acceptance path to work with me (because guess what, we're all in the midst of figuring it all out)!
My portrait practice is rooted in embodied exploration, self-connection and curiosity. What drives me to take portraits is truly to help YOU see yourself with compassion too. For you to see your photos and see the radiant, incredible, vibrant person you are. For you to tap into the energy of being your own beloved.
Alongside my work helping people see themselves with love through self-portraiture, I am also deeply in love with the experience of helping people see their own magic, their own spark and yes, their own beauty through taking their portrait.
Whether your photos are for your new website, your author photo or to create space for self-discovery through a photo session, we can make that happen together.
And being in photos is vulnerable, I get that. Which is why I focus on this work of Empowered Portraiture in these sessions. Even as a self-portrait photographer, as soon as I get in front of someone else's camera it is as though I become a turtle tucking into my shell and find myself feeling not present in my body. In taking self-portraits, I practice and teach tools for feeling embodied in our self-portraits and feeling in control the experience of being photographed which makes a portrait session with me a unique experience. That's where this session is going to be unlike any other and we'll use these tools to help you feel grounded, embodied and connected as we document the story of you through my lens.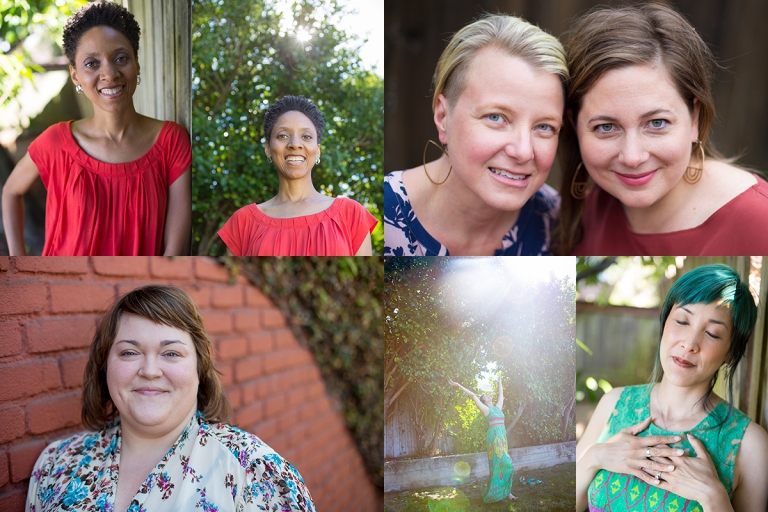 YOUR PORTRAIT SESSION:
Your Beloved Portrait Session is a powerful 1 hour photo session designed to create a diversity of images that allow you to feel seen by you first and foremost as well as feeling empowered to share your images in the spaces you are seeking to feel seen.
As both a self-portrait teacher and body image activist, creating a body positive, empowering experience of being in front of the lens is my focus. In hour together we'll go on a creative adventure in a location suited to your needs. My photo sessions have the kind of adventurous spirit you'd expect seeing my photos. You'll find I'll take a spot one might normally not even notice and turn it into an inspiring photo spot for your portrait session. There's a magic and serendipity to our time together and we make creative magic together.
My style in our portrait sessions isn't to pose you into uncomfortable poses designed to try and fit a visual norm.  It isn't to try to make you look like you are in a body other than your own. It's to help you move your way, pose your way, radiate your unique energy and be seen as YOU. As a body positive photographer my focus is to create images that help you see the incredible, radiant, vibrant YOU that we all see in you!
You receive:
30-50 JPG images from our photo session
Post production editing (but being body positive portraiture I don't retouch or alter your body in any way in your images…I simply help you shine and radiate in these photos naturally).
Images delivered to you via Dropbox within 2 weeks of our session
An empowering photo experience I hope you'll feel good about for years to come!
Investment:
The investment for your 1 hour Beloved Portrait Session is $450 CAD (approx $365 USD) and you can book your session below!
I've had sessions with other photographers and they always came back having me look like someone else. You help me SEE myself the way I authentically feel. 
-Jillian 
THESE ARE UNBELIEVABLE! You really outdid yourself woman! I am feeling so much gratitude for you.
-Summer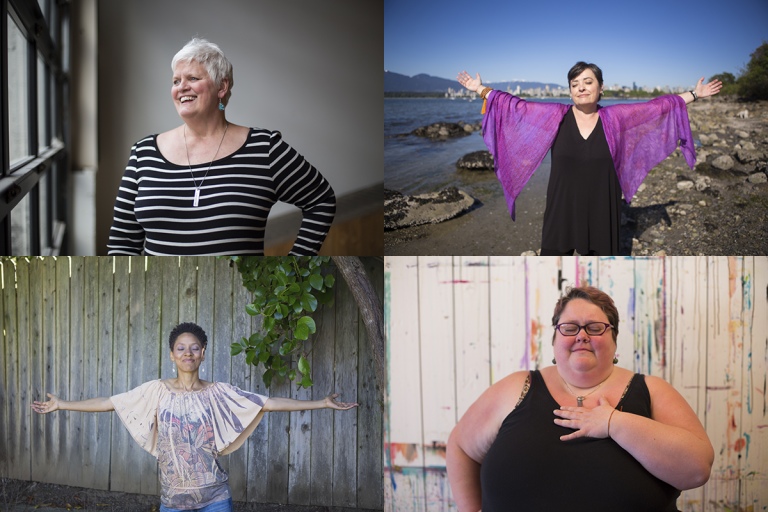 Portrait Session Add-On Options:
Alongside your 1 hour photo session you can add on options to create a session that is suited to your needs. Add-on options happen directly before your portrait session.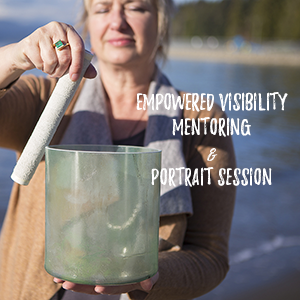 Empowered Visibility Mentoring + Photo Session
1 hour photo session plus 1 hour mentoring session. In the mentoring session, before we start our photo session, we'll sit down with your website or social media and explore your relationship to visibility. I use my approach of empowered visibility to hone in on the ways you yearn to feel more seen in your life or work. We call out the things that get in the way of that and hone in on the ways that you have been playing small in your life or work. Then, we step into expansion mode and explore how we can create images during our photo session to support your emergence into that place of empowered visibility. This explorative mentoring session followed up by creating images in response to your unique empowered visibility story create standout images that tell your story and you can use in your work and life for years to come.
You receive all of the elements of the portrait session above plus I'll take notes of our discussion and provide you with a PDF of the things we explored to help you reflect on and take action beyond our photo experience!
The investment for a Beloved Photo Session + Mentoring Session is $600 CAD (Approx $485 USD)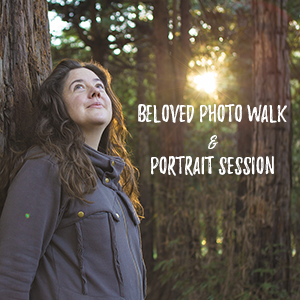 Beloved Photo Walk + Photo Session:
The Beloved Portrait Sessions is designed for folks who find portraits sessions vulnerable and want to make space to explore self-portraiture as well as being seen through my lens. The magic is that our self-portrait photo walk helps you learn tools that will help you feel more comfortable and empowered in front of my lens and you'll learn tricks that will help you feel more comfortable in photos in general. In our 2 hour adventure (be prepared to have some fun) we will begin by going on a photo walk together and take self-portraits. Yes, it's the  Be Your Own Beloved E-Course come to life and just for you.
After we explore and take some self-portraits, we shift to the portrait session part of the Beloved Portrait Session and I'll support you in being in front of the camera. It will be a photo shoot unlike one you've ever had before as we'll be using some tools we explored in our photo walk to help you feel really present, embodied and connected with the experience. This isn't just about being a model for a photo shoot, this is about YOU shining through and exploring that through my lens and through your own!
You receive all of the elements of the photo session above plus this emersive experiential photo walk that will help you start to shift your relationship with photos and allow you to feel more at ease with being in and seeing photos of yourself.
The investment for a Beloved Photo Session + Photo Walk is $600 CAD (Approx $485 USD)



Book Your Session:
Let me know below to see if you want to book the 1 hour individual sessions or a 2 hour session combined with a photo walk or mentoring session.
Place a Deposit to Book Your Session:
Place a deposit of $200 CAD to book your portrait session (with the rest due the day of your photo shoot):
Once I have your booking I'll send over a link to my scheduler and we'll get started picking a date and planning for your photo session!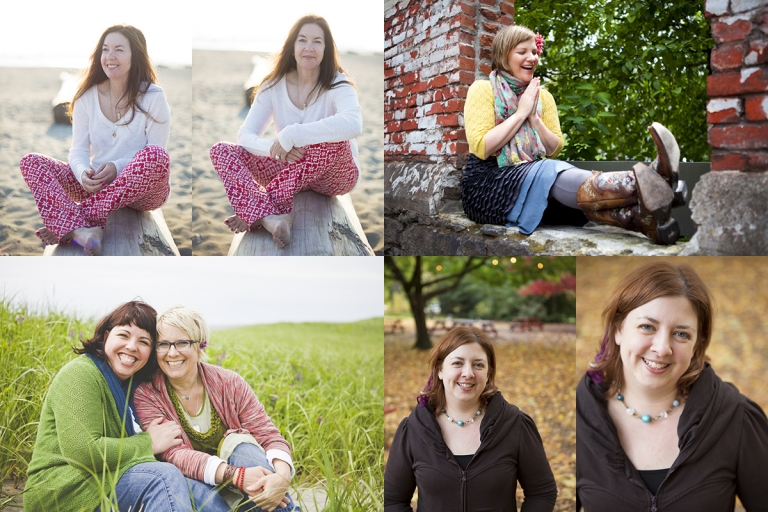 Questions?
Can you come to me to do a Beloved Portrait Session?
At this point, the Beloved Body Positive Portrait Sessions are located in Victoria, British Columbia, Canada. We will adapt the location to suit our needs but often sessions will in outdoor locations such as the gorgeous beach, the forest, some of the unique alleyways, colourful buildings in my neighbourhood of Chinatown as well as further out of the city.
As a long-time Vancouver resident (recently moved) I'm also most definitely open to shooting in Vancouver and taking you to my favourite vibrant portrait spots and pockets of nature within the city to shoot.
I have a specific need for a photo shoot to get head shots for my blog or business.  Do you do portrait sessions without the self-portrait aspect too?
If you are finding yourself drawn to the style of portraiture you are seeing in the Beloved Gallery I highly recommend joining me for a Beloved Portrait Session as we use some really unique tools to get you feeling at home in your body during a photo session. Perhaps the idea of taking self-portraits feels really full of fear for you…that is totally normal and I'll be using my playful photography approach to make you feel comfortable in the photo walk and photo session!
Do feel free to contact me about your photo needs though and I'll see if we can create a Beloved Session that is a fit for you! Do note, prices may vary though if we go outside the parameters of the Beloved Session.