Alongside my work helping people see themselves with love through self-portraiture, I am also deeply in love with the experience of helping people see their own magic, their own spark and yes, their own beauty through taking their portrait.
The Beloved Portrait Sessions are all about Empowered Portraiture. Even as a self-portrait photographer, as soon as I get in front of someone else's camera it is as though I become a turtle tucking into my shell and find myself feeling not present in my body. In taking self-portraits, I practice and teach tools for feeling embodied in our self-portraits and feeling in control the experience of being photographed.
So the Beloved Portrait Sessions are a portrait experience like no other. Together we explore helping you feel empowered in the experience of having your portrait taken and together we create an experience of taking self-portraits and having your portrait taken that leaves you feeling empowered to rewrite the story of being in photos.  A fabulous side effect of course being that you also get the portraits that I take of you during the session to use as you wish!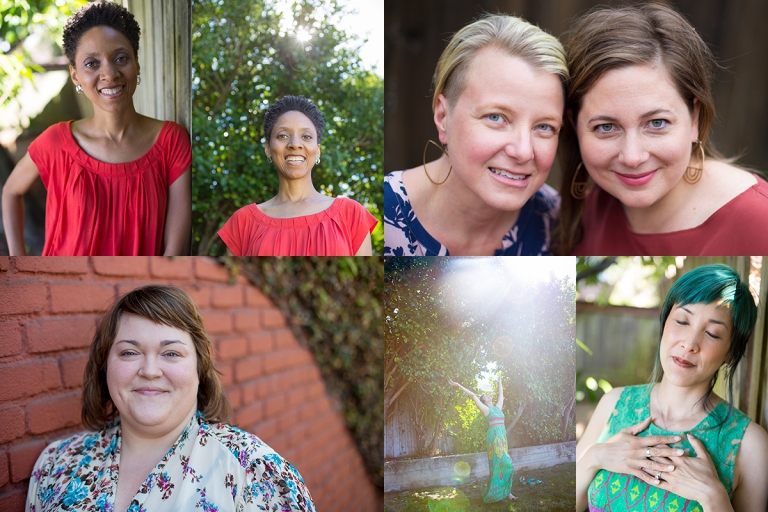 The Beloved Portrait Sessions
The Beloved Portrait Sessions are a unique photo offering created to help you see the beloved in you.  In our 2 hour adventure (be prepared to have some fun) we will begin by going on a 'Photo walk' together where we will explore taking self-portraits. We'll chat about putting ourselves in front of the camera, I'll share some tips with you and invite you to try some 'Be Your Own Beloved' Activities.
After we explore and take some self-portraits, we shift to the portrait session part of the Beloved Portrait Session and I'll support you in being in front of the camera. It will be a photo shoot unlike one you've ever had before as we'll be using some tools we explored in our photo walk to help you feel really present, embodied and connected with the experience. This isn't just about being a model for a photo shoot, this is about YOU shining through and exploring that through my lens and through your own!
In the Beloved Portrait Sessions You Receive:
A 1 hour self-portrait photo walk journey with me and the freedom to ask any questions about self-portraiture or photography that you have!
In person exploration of Be Your Own Beloved Activities
An up to 1hr portrait session
20-30 of the best images from your portrait session in full quality JPG & PNG form for you to keep!
Please note the Beloved Sessions take place in Vancouver or the greater Vancouver Area.
Things You Should Know:
There may be silliness. My motto is "Playfulness is an antidote to fear" so I love to invite playfulness in as a way to push past nerves and fear.  But I promise I will make more of a fool of myself than you will! There also may be silly dancing involved.

You should also know that while it can be really vulnerable and tender to begin to take self-portraits, it can be really inspiring and addictive to invite yourself into the visual story of your own life!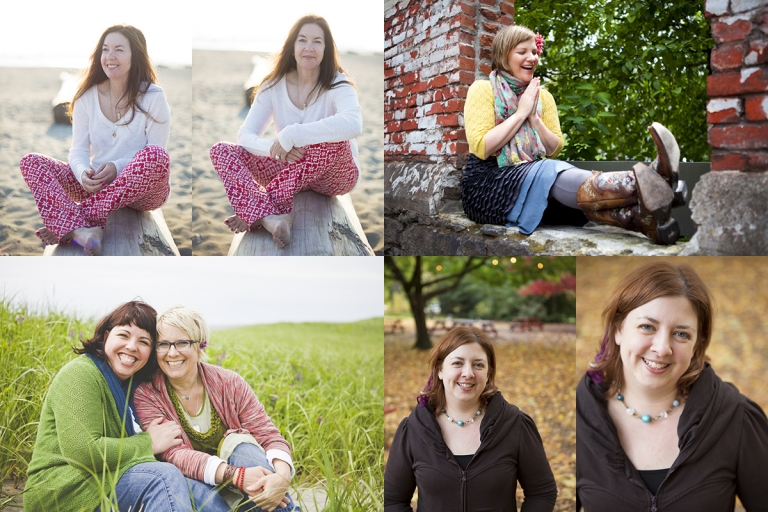 Investment
The investment for a Beloved Session is $600 CAD (Approx $455 USD) which includes
Our 2 hour Photo Experience
Your high quality digital files which that you can freely print and enlarge photos from delivered within 2 weeks of our photo session
Place a deposit of $200 CAD to book your session (with the rest due the day of your photo shoot):
Or if you'd prefer, you can pay in full: 
EXPLORE PAST PHOTO SESSIONS:
FAQ
Can you come to me to do a Beloved Portrait Session?
At this point, the Beloved Portrait Sessions are located in Vancouver, British Columbia, Canada. We will adapt the location to suit our needs but often sessions will in outdoor locations such as the beach, the forest, a community garden and in my vibrant neighbourhood of Commercial Drive (we'll go seek out some chalk hearts, love notes written in the pavement and murals here)!
I have a specific need for a photo shoot to get head shots for my blog or business.  Do you do portrait sessions without the self-portrait aspect too?
If you are finding yourself drawn to the style of portraiture you are seeing in the Beloved Gallery I highly recommend joining me for a Beloved Portrait Session as we use some really unique tools to get you feeling at home in your body during a photo session. Perhaps the idea of taking self-portraits feels really full of fear for you…that is totally normal and I'll be using my playful photography approach to make you feel comfortable in the photo walk and photo session!
Do feel free to contact me about your photo needs though and I'll see if we can create a Beloved Session that is a fit for you! Do note, prices may vary though if we go outside the parameters of the Beloved Session.