Welcome to the Be Your Own Beloved Website! I'm so glad you are here!  I'm Vivienne and I'd love to share a bit of my story with you and what you'll find in this space.I teach online classes and in-person workshops that help you use self-portraiture as a tool to see yourself with self-compassion.  Yes, even selfies!
While I love spilling stories into blog posts, I often feel like I am most at home telling stories in photos, so why don't I start by telling you a bit about how I discovered photography and how it was a catalyst for healing for me.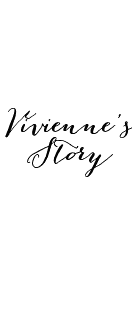 I often read stories of how folks discovered photography at very young age and never looked back.  That isn't my story.  Not because it wasn't available to me, but because I tried on all sorts of other creative adventures before getting to photography.  Yet none of them (theatre, songwriting, performing music, sewing, pottery, knitting and on and on) felt quite right.  They didn't feel like a fit.  But I had this perception that photography wasn't just picking up a camera and shooting and was intimidated by all of the information I thought I needed to know to take a photo.   It turns out I was wrong.So if you decide to join me in an E-Course, know that I come from a place of playfulness, of experimenting, of discovery.  In fact, one of my favourite mantra's in my classes is:

When I started falling in love with photography and realized how accessible it was (oh how digital photography had perfect timing blossoming around this time) my love grew quickly.
As you saw in the video, I discovered photography around the time that I was emerging from a rough patch (aka a depression) and a major part of this journey was turning the camera on myself.  I knew I was no longer the same woman, but I had no clue who this 'new me' was.  I felt like a blank canvas with no clue how to start the journey to figure out how to paint her image again.
My new love for photography was the perfect tool.  It allowed me to just start in the moment. With a simple shot of my feet that made me feel like even if I didn't know all the answers, in this moment I was taking a photo that just let me feel like 'I am here'.  So it began.
My love for self-portraiture blossomed big time and it became a regular part of my creative journey, so much so that I started to get a lot of questions from folks about how I was doing them.  It was around the time when E-Courses were just starting to appear and it seemed like an incredible format to share my love for self-portraiture, so I created You are Your Own Muse, a 6 Week Self-Portrait journey and these 2 years later I've been totally honoured to teach hundreds of women from around the world (Brazil, Portugal, Switzerland, Australia, China, the UK, Iceland, the US, Canada and more) about finding their own muse.
Since 2013, my mission has become even more focused on helping people see themselves with kindness through their cameras and I am so honoured to be able to share this work through my blog and through Be Your Own Beloved!

Be Your Own Beloved began as one E-Course but has grown in the last year to be so much more than that.  It has become my core message and my mission in life to help people use their cameras as a doorway to self-compassion and healing our relationship to ourselves.  Folks have been joining in, not only in the classes but through the #beyourownbeloved hashtag and the message of self-portraiture as a tool for self-compassion is growing!
The Core messages behind the Be Your Own Beloved are:
To work towards treating ourselves with the same compassion & love as we would a beloved friend or loved one
To use self-portrait and yes, selfies, as a doorway to seeing ourselves with kindness & cultivating new stories of how we see our self-image
To value and see ourselves as worthy of telling our visual story
If you've found your way here to the site and would love to join in on seeing yourself with compassion through your camera and be a part of the Beloved Movement, there are a few ways to do that!  You might:
Use the Hashtag #beyourownbeloved when you share a self-portrait on Instagram or Facebook!  I check the hashtag regularly and love leaving notes of encouragement especially if it is your first foray into taking a self-portrait!
Join in for a class!  The Be Your Own Beloved class is a powerful month long journey into self-compassion and is offered regularly!

I hope you enjoy exploring the space and I so welcome connecting with you.  Feel free to use the contact form to email me or we can also connect via Facebook, Instagram or Twitter!
I also have an FAQ page that you might want to check out if you have any questions as I just might have the answer you're looking for awaiting you there!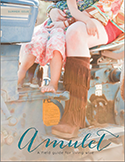 I'm so honoured to have done a photo shoot specifically for Amulet Magazine, featured on both the cover of the magazine and within the pages of its Summer 2013 Issue.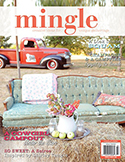 I'm mighty excited to have done a photo shoot specifically to accompany an article by Madelyn Mulvaney in the July 2013 Issue of Mingle Magazine (published by Stampington and Co.)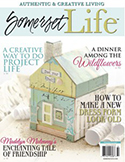 I also have some photographs featured alongside an article by Madelyn Mulvaney in the July 2013 Issue of Somerset Life (published by Stamptington and Co.)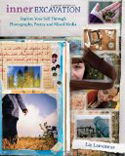 I am so honoured to be a contributor to Liz Lamoreux's book Inner Excavation.  My photographs and art can be seen on the cover and throughout the pages of this gorgeous book.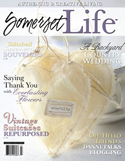 The article in Somerset Life features five pages of writing and photography by Me (my first full article and photography in a magazine…hooray).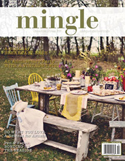 I had several photographs featured in an article by Jenna McGuiggan in Mingle Magazine.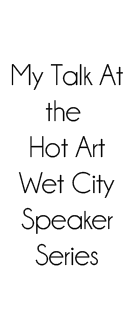 I truly love spreading the word about Be Your Own Beloved and cultivating self-love through self-portraiture!  If you are interested in having me come speak to your audience, your school, your youth group, book group or women's group, please feel free to get in touch with me through the contact form!