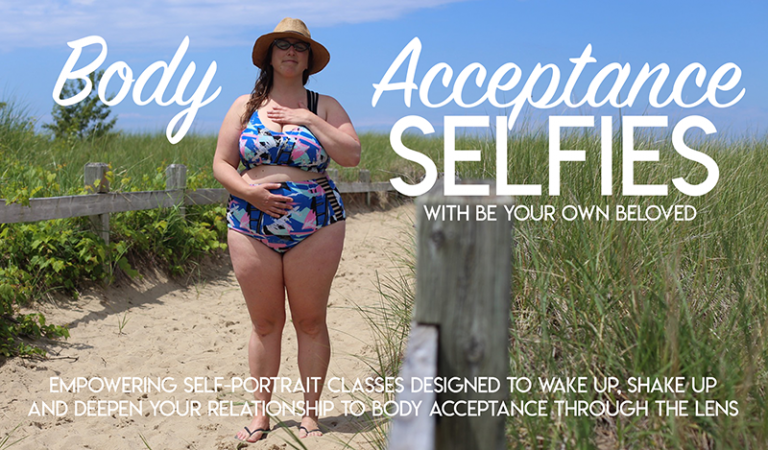 The Body Acceptance Selfie Series is open for registration!  The series is a collection of classes designed to help support you put your body acceptance into action and cultivate compassion through the lens. The series is made up of 5 E-Courses (plus SO much more) and runs throughout 2018.
Get all the details and register for the Body Acceptance Selfie Series here!

The Be Your Own Beloved E-Courses are designed to help you see yourself with compassion through your own camera. You can explore the self-paced classes here or check out the classes open for registration for a live community session (with feedback and support from Vivienne)!
Classes presently open for registration are:


On your journey to see yourself with compassion, gift yourself with the experience of a photoshoot with a portrait session with compassionate, body positive photographer. My portrait offerings centre around you feeling safe, seen and empowered and you come away from the sessions with images that help YOU feel more seen and visible in your own life and celebrate the body you are in here and now!
Find out more about the Beloved Portrait Sessions here!


The Beloved Body Image Mentoring sessions are a one-on-one session with me exploring how the camera can be a tool on your individual body acceptance journey, a place for self-compassion to grow and to create an ever evolving relationship of resilience and visibility as you spark the journey to feel seen and at peace with your body and yourself.
Find out more about the Beloved Mentoring Sessions here!