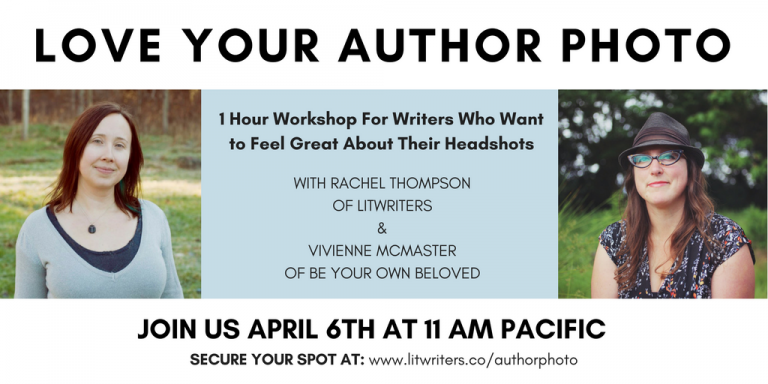 You've finished your book, or article, or are ready to launch your blog and there's one thing missing. Your photo. Why? Because you've been too busy writing to think about even taking one. But your publisher is asking for one, or you just know it's time to stop hiding behind your avatar and put a photo of yourself on your work.
But what should you do? The idea of a professional shoot might be overwhelming. But is a selfie enough? Well, it definitely can be.
Over the past 7 years I've had the honour to take so many folks author photos in portrait sessions, which came about primarly because I seem to have some incredibly talented poet and writer friends who've had their books published and I'd get the "Vivienne, I need an author photo…can you help me make it happen" email!  Through that, I've learned lots along the way specific to taking portraits for the purposes of using it in book or print format as well as helping you shine online.
One of my author photo clients over the years was the lovely Rachel Thompson who's the creator of Litwriters. We had such a great portrait session years ago (which the photo of her above is from) and recently reconnected and were talking about what I do with Be Your Own Beloved could be helpful for her litwriters!
So we decided to do something super special, a FREE 1 hour workshop to help you learn more about taking (and loving your own author photo). I'll be sharing lots of tips for how to take your own author photo and make it look professional, powerful and authentic. I'll also be sharing some great tips for how to feel empowered (and know what to ask for) from a photographer if you choose to go that route. Of course, we'll also dig into how to not let your inner-critic derail you!
Sign up for the LOVE YOUR AUTHOR PHOTO webinar here!