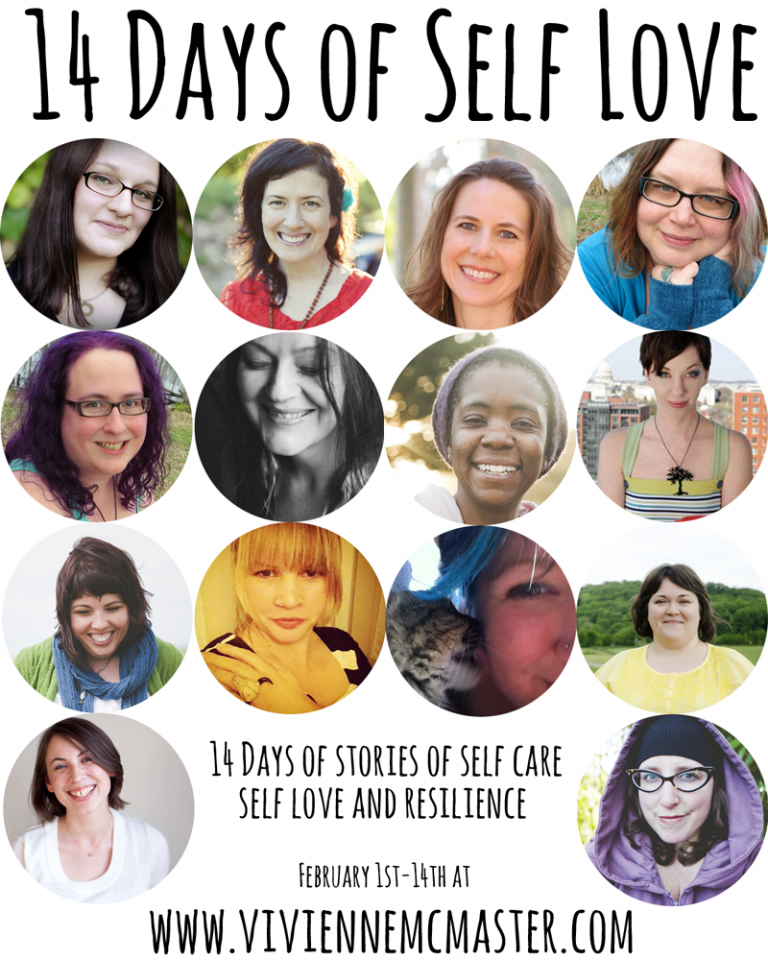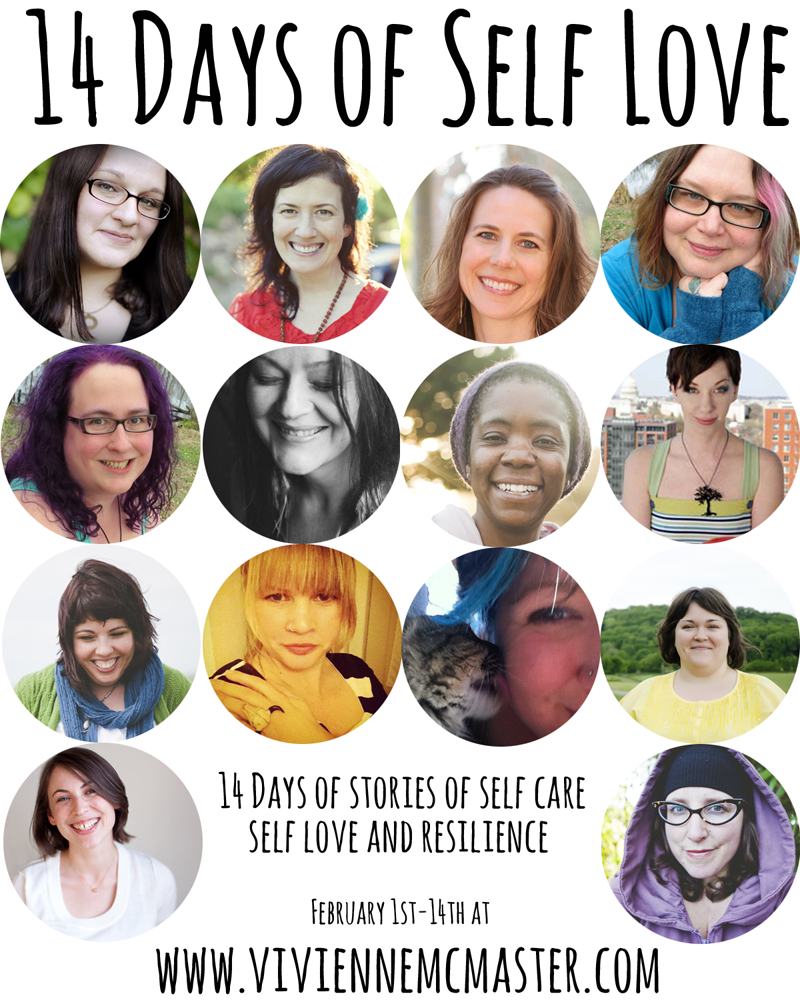 The time has come!  The 14 Days of Self-Love are here!
Welcome to February and with it comes a chance to not only celebrate a month in which we think about the people that we love but is a chance for us to turn the love back on ourselves and I'm honoured to have these incredible contributors here to celebrate self-love, self-care and resilience with me.
I started this project 3 years back as a way to counteract the overwhelming focus of external love around this season.  Instead, we can take it as an invitation to turn our gaze on ourselves and explore ways to deepen our relationship to self-love and to self-care.
Of course, its not that it only takes 14 days to find our way to self-love…that of course is a beautiful, non-linear journey we all get to go on for a lifetime.  But in these next 14 days I hope you'll drop by and join me in savouring the stories that these folks are bravely sharing about their own journey to self-love.
Get ready for some incredible sharings by:  Amanda Oaks, Lori Portka, Kristin Noelle, Kyeli and Pace of the Edgewalker Academy, Sas Petherick, Valerie Tookes, Jen Gibson, Liz Lamoreux, Hannah Marcotti, Vanessa Sage, Anna Guest-Jelley, Rachel Cole and Alana Sheeren!
This page will also be the home of all of the posts as they go live so you can come here and explore them!
Day One: Jen Gibson and a story called Moments of Communion
Day Two: Kristin Noelle and a story and illustration about Co-Creating Our Lives
Day Three: Sas Petherick shares a video made just for you called How to Be Alone
Day Four: Lori Portka shares some of her favourite practices for Self-Love
Day Five: Vanessa Sage shares a story called Letting the Stories Fly!
Day Six: Valerie Tookes shares the 21 Day Self-Love Cleanse with us!
Day Seven: Liz Lamoreux invites us to look at rest as self-love
Day Eight: Amanda Oaks shares her journey to feeling empowered in a post called Be Your Own Damn Star
Day Nine: Anna Guest-Jelley shares a beautiful story about re-remembering and returning to ourselves!
Day Ten: Pace Smith shares a story  about risking everything to follow your heart!
Day Eleven: Hannah Marcotti invites us to look back at our past to see our present clearer
Day Twelve: Alana Sheeren invites us to forgive ourselves by exploring how she is doing that for herself
Day Thirteen: Kyeli Smith shares an incredible video with us and invites us to brave the spiral of self-love 
Day Fourteen:  Rachel Cole invites us to find our place in the family of things!
I also thought I'd share some of my favourite posts from past 14 Days of Self-Love and here is a list of a few of those:
Radical Self-Love by Andrea Schroeder
How to Fall in Love with Yourself by Susannah Conway
How to Have a Love Affair with Yourself by Deb Taylor
A Self-Love Ceremony by Stacy De La Rosa
A Story of Being Seen by Another by Amy Palko
Shine: A Poem by Jennifer Belthoff
I'd love to hear your stories too…what is the biggest lesson you've learned about cultivating self-love?  What tools are helping you get there?  Who inspires you on your path to cultivating self-love?
You've likely seen this…but in case you haven't lets start of this journey by pressing play and remembering How to Be
Alone with this video by Tanya Davis and Andrea Dorfman.