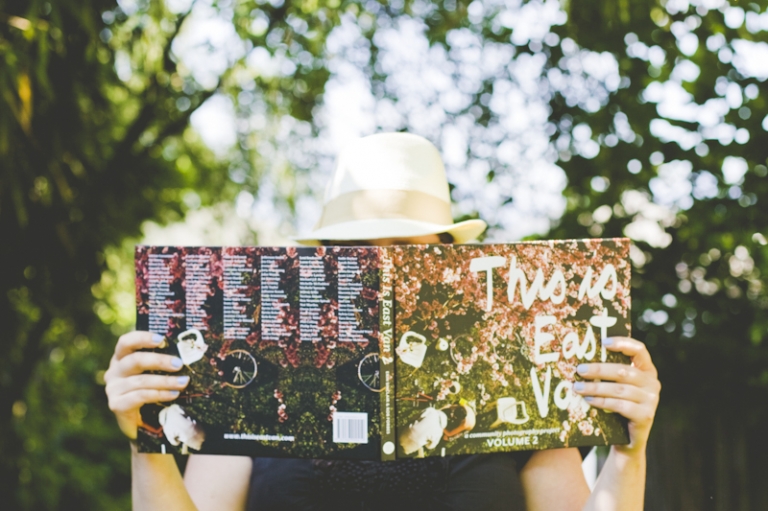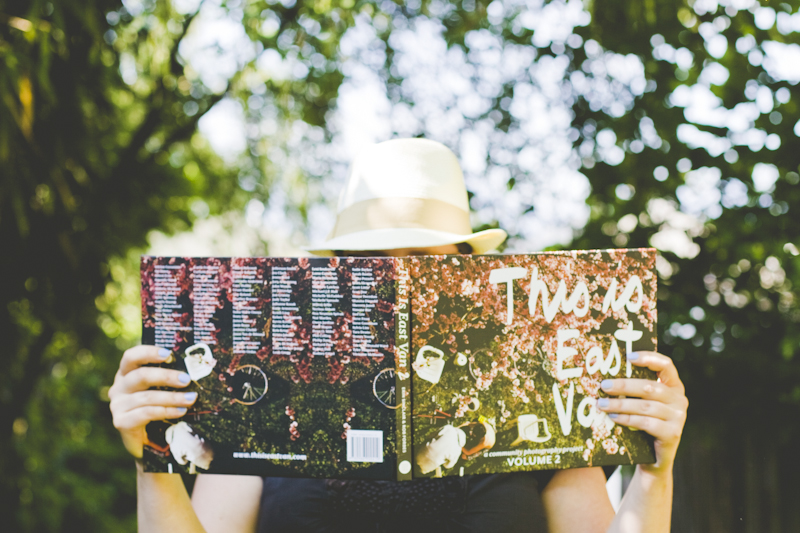 So, sometime last year I got a notice about a call for entries for the second volume of a fabulous local photography book called 'This is East Van'.  Two of my friends and fellow photographers Caelie and Krisztina were in last years volume and in the final hour I pushed myself to put in an entry.  Lo and behold one of them got into the book.
This past weekend the book was launched with a gorgeous gallery show and celebration.  I wasn't able to make the show but I went by the gallery today to check it out and get my copy of the book.  The book is completely stunning and I'm oh so honoured to have an image in it.
What makes a wee bit more special to me is that it is a self-potrait, and more than that, a self-portrait of me holding hands on the sidewalk with a dear friend.  It was a simple moment on a sunny day when we were wandering around East Van with our film cameras and I spontaneously put mine on the ground and grabbed her hand and took the photo.  I developed it in the darkroom and made some prints, this image being a scan of one of those prints.  That image actually means a lot to me and I love the simple story of friendship it tells the viewer.
Here are a few glimpses of the book and the gallery show: